Recently Announced Shows
March 14, 2018 @ 10:00 pm

April 6, 2018 @ 8:00 pm

March 16, 2018 @ 6:00 pm

March 17, 2018 @ 10:00 pm

March 24, 2018 @ 10:00 pm

March 10, 2018 @ 10:00 pm

April 7, 2018 @ 10:00 pm

March 3, 2018 @ 10:00 pm

March 21, 2018 @ 7:00 pm

March 9, 2018 @ 7:00 pm

March 2, 2018 @ 10:00 pm

March 23, 2018 @ 10:00 pm

March 30, 2018 @ 10:00 pm

March 9, 2018 @ 10:00 pm

April 20, 2018 @ 10:00 pm
The Middle East Presents:
Cindy Wilson of the B52's
with
Cindy Wilson
,
New Myths
Rock | Psychedelic Alternative | Alternative Rock
Sat
September 9, 2017
6:30 pm
EDT
Middle East - Upstairs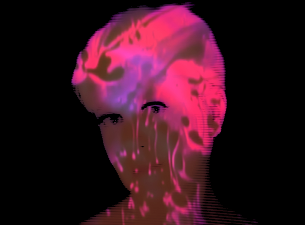 18+ w/Valid I.D. NO I.D.=NO ADMISSION
$20.00 - $35.00
The Middle East Presents: Cindy Wilson of the B52's and New Myths - 18+, $20 GA / $35 VIP Meet & Greet
** VIP 6:30pm doors // GA 7:30 PM Doors **
Cindy Wilson's current endeavor is as far from The B-52s as one can possibly imagine. Rather than shouting from the rooftops in "The World's Greatest Party Band", Wilson swoons and whispers over swirls of subtle psychedelia, Quincy Jones-era strings, and pulsing synths.
With echoes of Air, Bjork, Tame Impala, and Gary Numan, the band refers to its infectious brand of new wave electro-pop as
"Turbo Chill," a sonic synopsis offered by the hosts of Adult Swim's Stupid Morning Bullshit following the release of Wilson's solo debut EP, Sunrise. Two years in the making, Change offers a challenge to fans of the iconic B-52's, while cultivating a new generation of listeners.

After four decades on the road internationally with The B-52s, Change represents a full circle for Wilson. Tapping into her own local stock in order to start anew, Cindy returned to the same town that nurtured her own creative roots: Athens, Georgia. Change features a "native" cast of Athenian musicians including Ryan Monahan (Easter Island, Monahan), producer/engineer Suny Lyons (PacificUV, Dream Boat), Lemuel Hayes (Ola Moon, PacificUV), and Marie Davon (powerkompany).

"It's very different from a B-52's show," Wilson recently told PopMatters. "I get to play around with different ideas and beautiful melodies. I don't have to yell in a rock voice. I think you can get an emotional depth in the types of rooms we're playing that you can't find in larger rooms."
The band intends to release Change in Summer 2017 following their appearance at South by Southwest.
Cindy Wilson
Rock | Psychedelic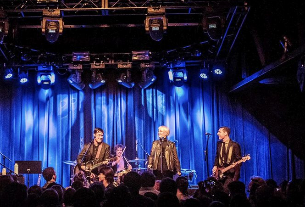 New Myths
Alternative | Alternative Rock