Recently Announced Shows
March 14, 2018 @ 10:00 pm

April 6, 2018 @ 8:00 pm

March 16, 2018 @ 6:00 pm

March 17, 2018 @ 10:00 pm

March 24, 2018 @ 10:00 pm

March 10, 2018 @ 10:00 pm

April 7, 2018 @ 10:00 pm

March 3, 2018 @ 10:00 pm

March 21, 2018 @ 7:00 pm

March 9, 2018 @ 7:00 pm

March 2, 2018 @ 10:00 pm

March 23, 2018 @ 10:00 pm

March 30, 2018 @ 10:00 pm

March 9, 2018 @ 10:00 pm

April 20, 2018 @ 10:00 pm
Rad Castle Presents: Animal Hospital, Chris Warren
with
Animal Hospital
,
Chris Warren
Rock | Pop Alternative | Alternative Rock
Mon
October 23, 2017
10:00 pm
EDT
Middle East - Zuzu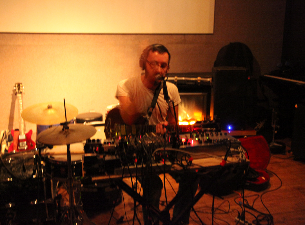 21+ w/Valid I.D. NO I.D.=NO ADMISSION
$5.00
Animal Hospital
Rock | Pop
Animal Hospital is a project created by Kevin Micka. Three albums have been produced under this name since it's birth in 2004. A live performance of Animal Hospital consists of Kevin alone and is based on the idea of building a piece of music up from scratch into a completely fleshed out arrangement often containing enough parts to employ many musicians. The music often references many familiar aspects of contemporary rock and pop music but is open to venture out into much more experimental territory. As of 2011, Kevin has begun exploring a new avenue for live performance by translating his music into a large ensemble format, sometimes topping 30 members. For more info, click on the links below.
Chris Warren
Alternative | Alternative Rock