Recently Announced Shows
February 17, 2018 @ 10:00 pm

January 25, 2018 @ 10:00 pm

March 30, 2018 @ 10:00 pm

February 4, 2018 @ 8:00 pm

February 15, 2018 @ 7:00 pm

March 22, 2018 @ 7:00 pm

March 30, 2018 @ 8:00 pm

February 1, 2018 @ 10:00 pm

February 24, 2018 @ 10:00 pm

February 10, 2018 @ 10:00 pm

February 8, 2018 @ 9:30 pm

February 4, 2018 @ 6:00 pm

April 20, 2018 @ 8:00 pm

February 15, 2018 @ 9:00 pm

February 8, 2018 @ 9:00 pm
Bent Knee, Bearstronaut, Roz and the Ricecakes
with
Bent Knee
,
Bearstronaut
,
Roz and the Ricecakes
Alternative | Alternative Rock Rock | Pop R&B | Pop-Soul
Fri
February 16, 2018
7:00 pm
EST
Sonia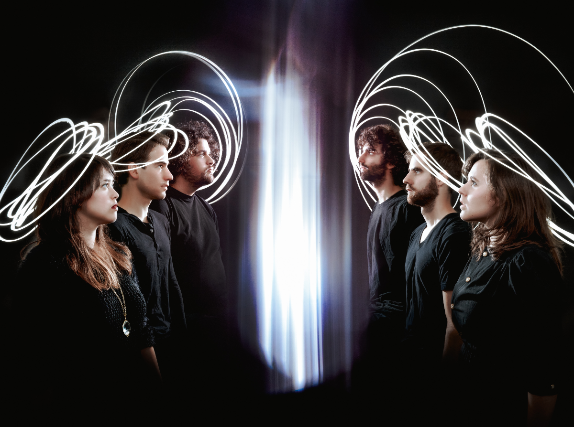 All Ages -- Valid I.D. Required To Drink
$15.00
Bent Knee
Alternative | Alternative Rock
The dark winters of Boston bore a band that crawled out of the womb and called itself Bent Knee.

Combining orchestral textures, hautning vocals, experimental sounds, and an astonishing dynamic range, Bent Knee has been reviewed as "dark, mysterious… and dare I say beautiful? (Olive Music)." Their songs morph rapidly and unpredictably from fragile passages to walls of sound with "a shrieking andwailing banshee, stadium-sized guitar heroics, and pounding rhythmic tides (Ryan's Smashing Life)." An immersive journey and an intimate conversation all at once, the group "sends expectations reeling (Cover Me)", and is "perfect for everybody, from the girls jamming out in their cards to the freshmen doing heroin in their dorms (Left Over Chinese Food)."

Since its inception in 2010, Bent Knee has been earning high praises from both fans and critics alike. The band has been named a winner of the 2013 Indie International Songwriting Contest, nominee for Deli Magazine's New England Artist of the Month; and their music has been chosen for Best Albums of 2011 for Ryan's Smashing Life and Olive Music, and Cover Me's 50 Best Cover Songs of 2011.

The band is currently penning their sophomore effort and touring up and down both North American coasts.
Roz and the Ricecakes
R&B | Pop-Soul