Recently Announced Shows
May 27, 2018 @ 7:00 pm

March 19, 2018 @ 7:00 pm

April 15, 2018 @ 5:00 pm

March 5, 2018 @ 7:00 pm

May 4, 2018 @ 8:00 pm

March 16, 2018 @ 10:00 pm

June 14, 2018 @ 8:00 pm

March 18, 2018 @ 8:00 pm

March 2, 2018 @ 10:00 pm

May 12, 2018 @ 6:30 pm

March 26, 2018 @ 9:00 pm

March 19, 2018 @ 9:00 pm

March 12, 2018 @ 9:00 pm

March 5, 2018 @ 9:00 pm

April 23, 2018 @ 7:00 pm
The Middle East Presents:
Sunflower Bean, Dream Wife
with
Sunflower Bean
,
Dream Wife
Rock | Psychedelic Alternative | Alternative
Thu
May 3, 2018
7:00 pm
EDT
Sonia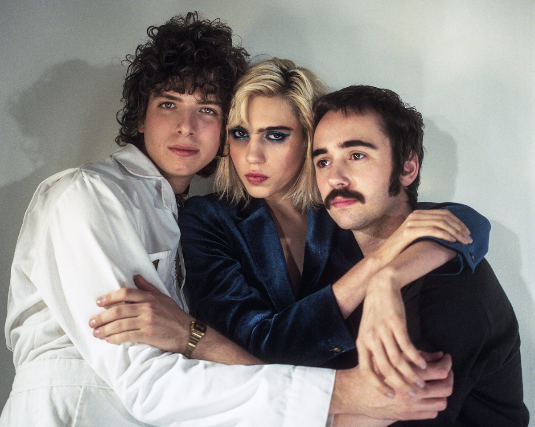 18+ w/Valid I.D. NO I.D.=NO ADMISSION
$13.00
Sunflower Bean
Rock | Psychedelic
"New York is still home to bands as varied as Sunflower Bean, whose music suggests what might have happened if psychedelia had emerged after punk and the Police rather than before" - Jon Pareles of The New York Times

In their first year, Sunflower Bean has made waves coast to coast. Julia Cumming (vox/bass), Nick Kivlen (vox/guitar), and Jacob Faber (drums), draw from a wealth of rugged lo-fi sounds, adapting the heroic charisma of VU psychedelia and Black Sabbath's dark rock to fit their own generation's drowsy ethos.
Dream Wife
Alternative | Alternative