Recently Announced Shows
May 4, 2018 @ 8:00 pm

March 16, 2018 @ 10:00 pm

June 14, 2018 @ 8:00 pm

March 18, 2018 @ 8:00 pm

March 2, 2018 @ 10:00 pm

May 12, 2018 @ 6:30 pm

March 26, 2018 @ 9:00 pm

March 19, 2018 @ 9:00 pm

March 12, 2018 @ 9:00 pm

March 5, 2018 @ 9:00 pm

April 23, 2018 @ 7:00 pm

March 14, 2018 @ 10:00 pm

April 6, 2018 @ 8:00 pm

March 16, 2018 @ 6:00 pm

March 17, 2018 @ 10:00 pm
The Middle East Presents:
Ceschi, Onry Ozzborn, Moodie Black, Esh, Sole
with
Ceschi
,
Onry Ozzborn
,
Moodie Black
,
Esh
,
Sole
Hip-Hop/Rap | Alternative Rap Hip-Hop/Rap | Hip-Hop/Rap Hip-Hop/Rap | Urban Hip-Hop/Rap | Hip-Hop/Rap Hip-Hop/Rap | Urban
Sun
April 1, 2018
8:00 pm
EDT
Middle East - Upstairs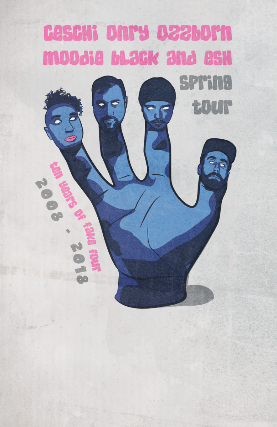 18+ w/Valid I.D. NO I.D.=NO ADMISSION
$10.00
Ceschi
Hip-Hop/Rap | Alternative Rap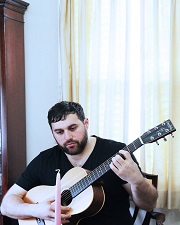 New Haven CT's Ceschi (pronounced chess-key) Ramos makes his own version of progressive hip hop spliced with elements of folk & indie rock. Although he has almost "mathy" technical rap abilities he's first and foremost a singer-songwriter at heart. Although one Ceschi song may consist of punk influenced machine gun fast raps, the next may be a quiet folk ballad played on acoustic guitar.
Since the release of 2010's Dj Scientist produced conceptual psych-rock inspired hip hop record "The One Man Band Broke Up" Ceschi spent the last few years collaborating with an innumerable amount of today's most talented MC's, producers and artists of multiple genres including Sage Francis, Astronautalis & Radical Face. He's toured throughout North America, Europe, Asia & Australia with independent hip-hop heroes such as Busdriver & Sole and even created his own successful record label - Fake Four, Inc.- that many of these artists now call home.
Onry Ozzborn
Hip-Hop/Rap | Hip-Hop/Rap
Moodie Black
Hip-Hop/Rap | Urban
Esh
Hip-Hop/Rap | Hip-Hop/Rap
Sole
Hip-Hop/Rap | Urban